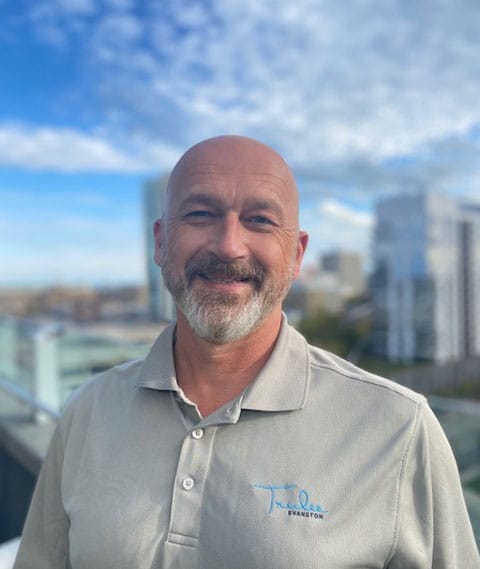 Director of Building Operations
When it comes to keeping things running smoothly, Mario—aka the building fixer-upper—is your man. He definitely connects with Solera's core value of creativity. "When a problem occurs, I use my creative thinking skills to figure out how to fix it, like MacGyver!" says Mario. With 10 years of experience as a building engineering in a Chicago high-rise, and three years in senior living, he knows what he's talking about. Mario also earned his bachelor's degree in construction engineering in Croatia.
Mario's connection with his grandparents drew him to Solera. "I loved listening to their stories when I was younger, and now I still love hearing all the stories of the 'good old days' from my elders," he says. He also loves grilling, fishing with his buddies in the Brazilian Amazon, and keeping fish. In fact, this former drummer and all-around fix-it professional has an entire room dedicated to his fish.
Married 28 years, Mario and his wife have one daughter, a dog, two tortoises—and lots of fish!