With no to-do list weighing you down, you can spend your days as you please. Enhance your mind and body wellness with our meditation room. Live-stream a fitness video in your residence. Attend a fascinating lecture. Stop by the coffee shop for the latest news. End the evening with stargazing from the second floor terrace. Trulee Evanston maintenance-free Independent Living is meant to inspire.
Impressive dining venues, including an exhibition kitchen, offering dining experience mirroring a grand hotel

Penthouse lounge for indoor/outdoor enjoyment

Second-floor outdoor terrace with firepit

Theater for live performances
Fitness Center & relaxation suite

Private dining for special occasions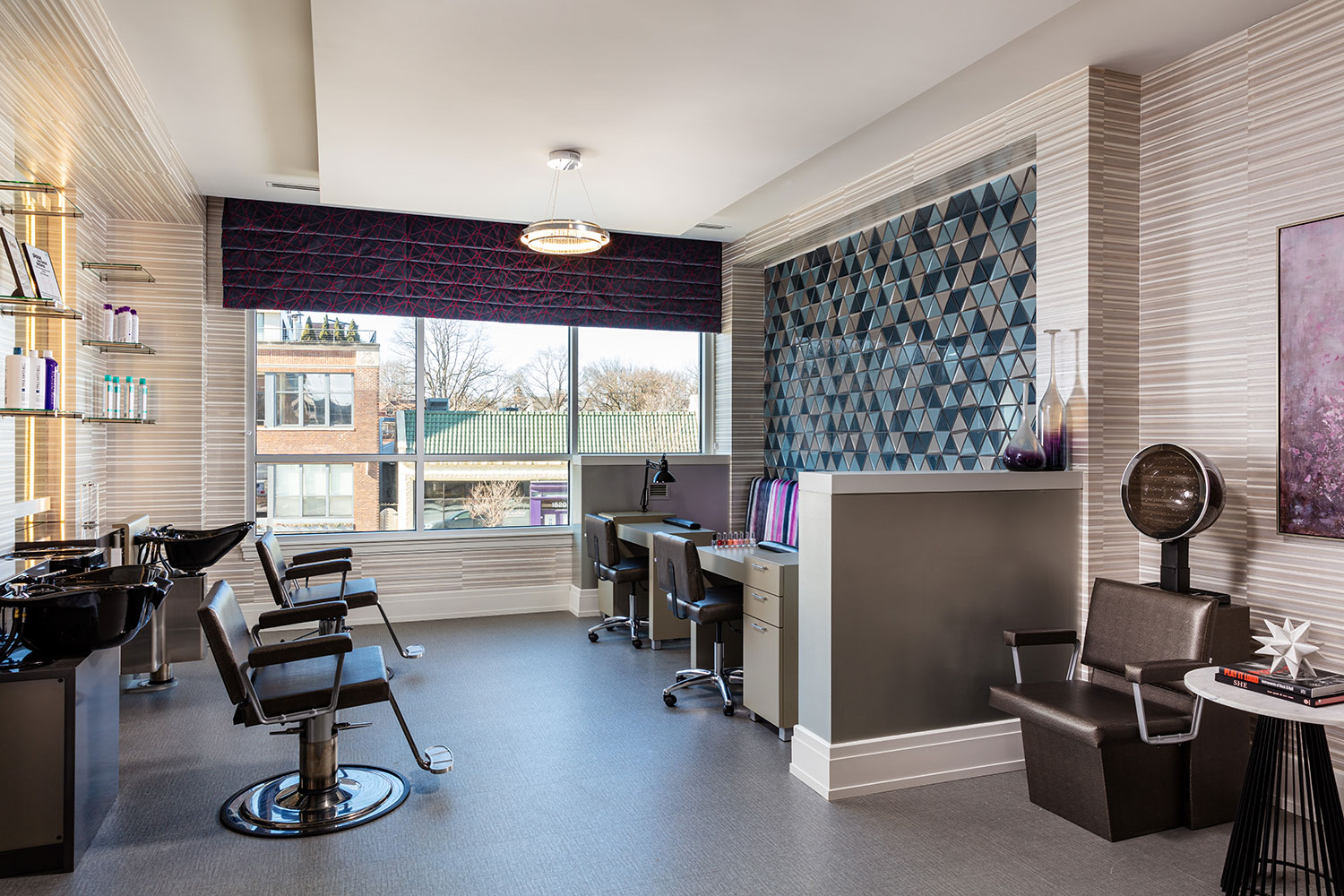 Independent Living is a choice that lets you continue living life as you choose, but without the worries of home maintenance and upkeep, transportation, planning and preparing meals and other daily concerns. Surrounded by others with similar life experiences, you can access an array of life-enhancing amenities and services that add vitality and quality leisure time to your days.
Actually, that's the best time to move into a retirement community, when you can fully enjoy all the exceptional perks available to you. Free from daily worries with new peace of mind for the future, you can discover new talents, make new friends, travel easily, pursue new levels of wellness and in general, get more out of each day. 
Before you make a decision about Independent Living in a senior living community, it's best to visit several options. Talk to the staff. Take a tour and try out the food. Do residents look happy and engaged?  Is the atmosphere lively and positive?  Make a list before you visit of everything that matters most to you.