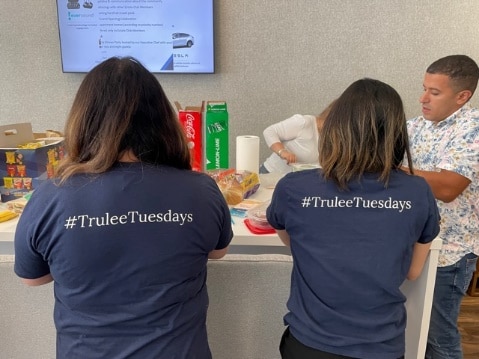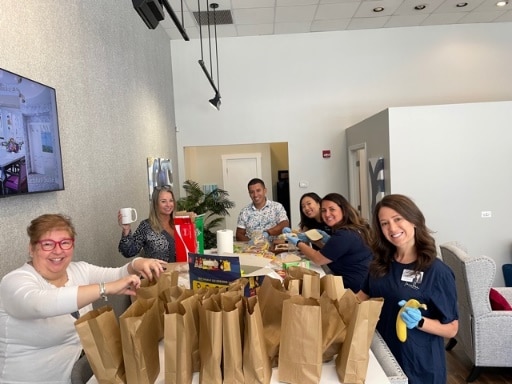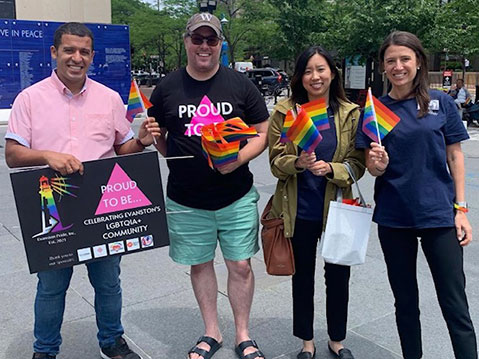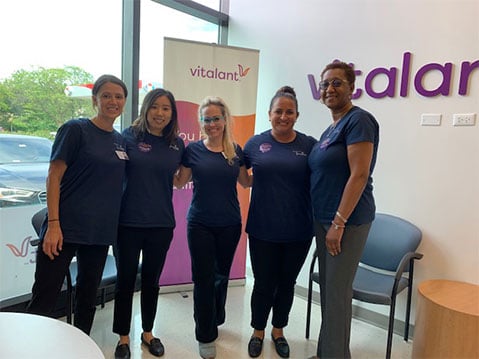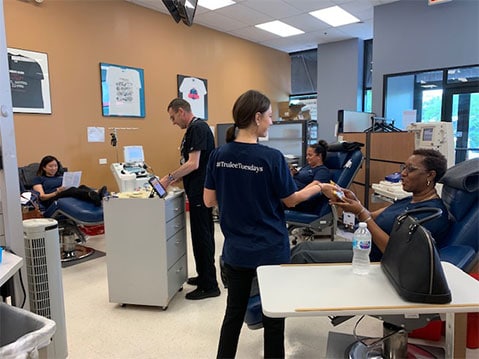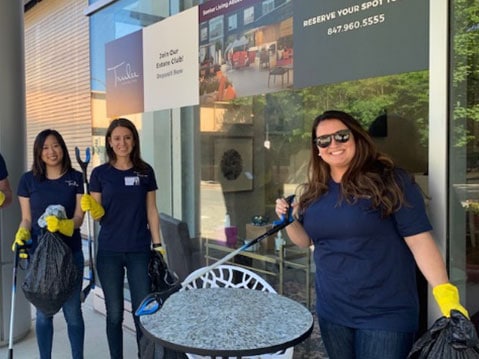 Trulee Tuesdays in the Community
The team at Trulee Evanston is all about giving back to and participating in our surrounding community. We have created a very special occasion called Trulee Tuesdays, where we volunteer while wearing special T-shirst to show our pride. 
So far, our Trulee Tuesday efforts have included three street beautifications, preparing lunches at Hilda's Place Transitional Shelter, dropping off treats at the Evanston Police Department, handing out gift cards at Newport Coffee House and Whole Foods, donating blood, handing out bottled water to those in need on hot days and helping stock community fridges. There will be many more Trulee Tuesdays to come and we can't wait to share the latest updates on our efforts to contributed to the betterment of Evanston!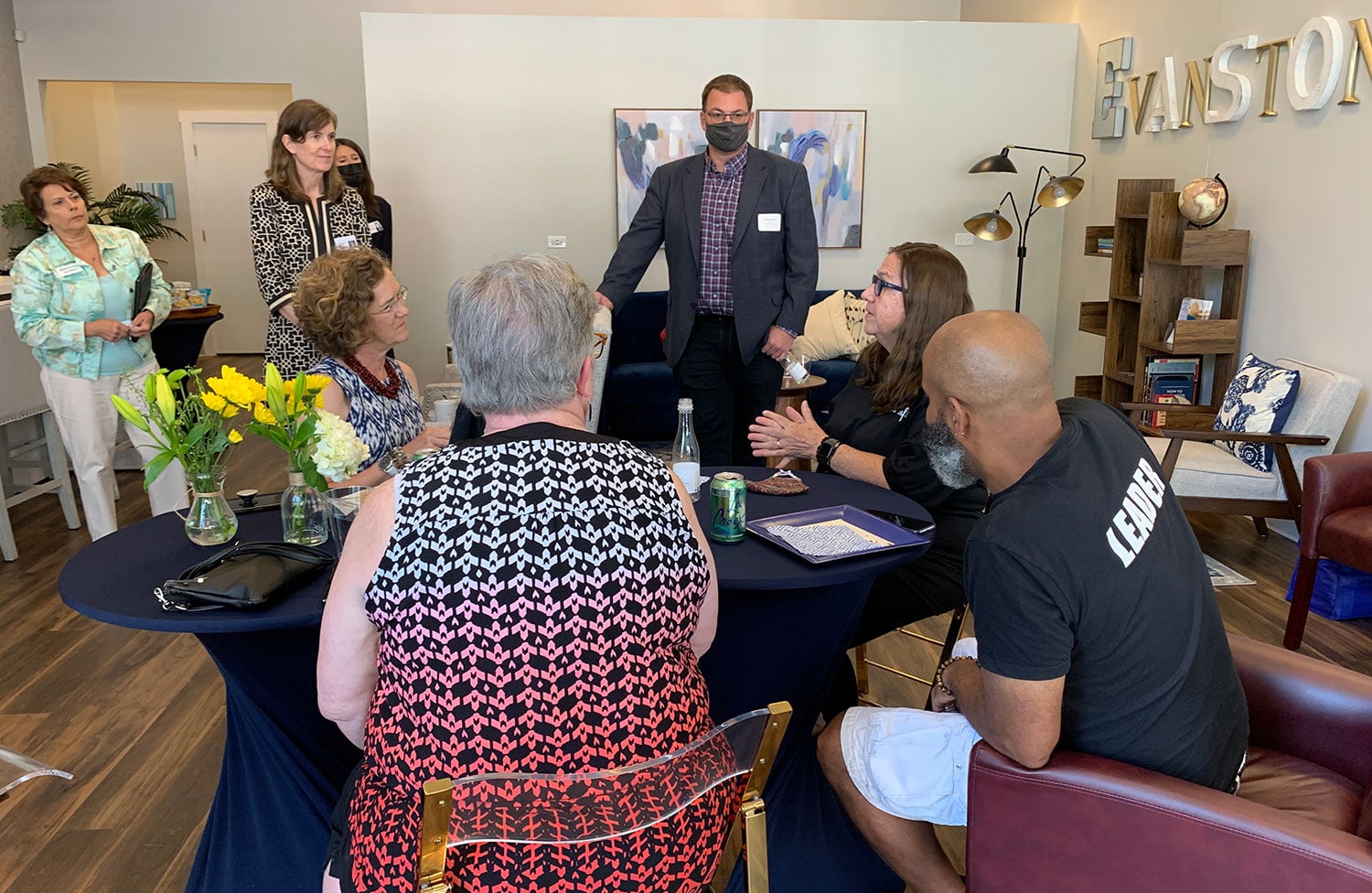 Trulee Evanston Hosts Diversity, Equity and Inclusion Workshop
Trulee Evanston was privileged to recently host a diversity, equity and inclusion workshop led by Reesheda Graham Washington of RGW Consulting. The event, which drew nearly 200 online participants and a dozen in-person attendees to Trulee Evanston's welcome center, focused on the importance of implementing allyships healthfully both in the workforce and in the Evanston community. Attendees included community representatives of the Evanston Chamber of Commerce, YWCA Equity Institute and other influential area organizations and businesses.
"RGW espouses to support organizations in reimagining and generating wonder about what's possible in achieving equity for all," said Reesheda Graham Washington, CEO of RGW Consulting. "Our intent is to support organizations in getting curious about how they come alongside stakeholders to enhance inclusive practices that support strategic mission."